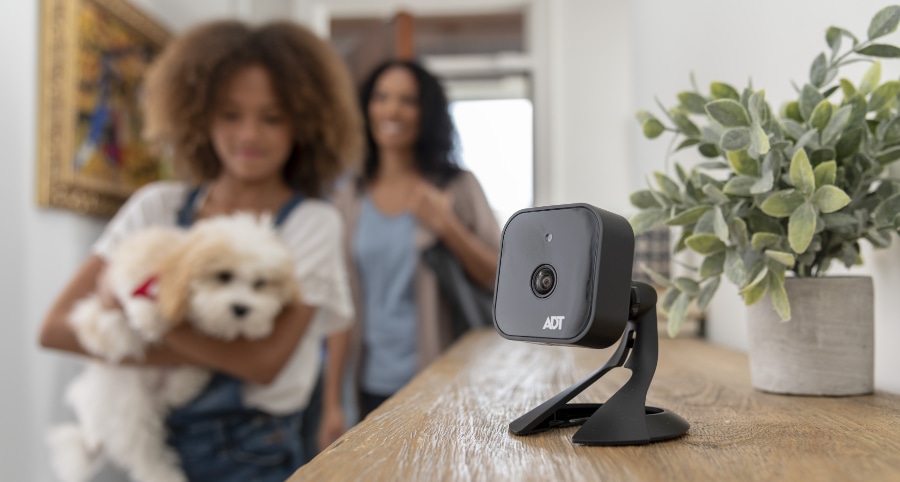 Where To Place Home Security Cameras In Santa Fe?
Where are the best spots to place your home security cameras in Santa Fe? Normally, you should consider three significant sectors of your property for camera installations: your principal entryway, the exterior space around your home, and strategic interior positions. While your installation team will be able to advise where you should begin, here's a quick guide of where to place your home security cameras at your home.
Always Protect Your Front Entryway
Even though it may seem crazy that a burglar would attempt to simply enter through your home's main entryway, 34% of break-ins occur at this passageway. There are also delivery bandits among other dangers to deal with. A doorbell camera is perfect to manage these possibilities with crystal clear high-def, wide-angle capabilities.
Doorbell cameras are extra useful as you can converse with all guests who come and engage the doorbell. Through your security app, like ADT Control, you can respond to every ring with two-way communications and real-time footage and give the impression you're on site. When a person begins doing something nefarious, you can have your video doorbell automatically record a clip and transmit it to your cell phone via a text notification.
Get the Most Coverage Possible With Your Outdoor Video Surveillance
Determining where to place home security cameras around your property is often a difficult assignment. Luckily, there are a handful of tips to make sure you're well protected.
Cameras at the corners of your Santa Fe home provide a better sightline, seeing two segments of your property.
Right under an eave or into a length of siding or exterior trim are perfect spots for security cameras as they will be partly hidden by your home.
On top of your garage, since the garage door is an easier access point for burglars than you might believe!
Over a patio or sliding door -- or any doorway that can't be seen from the street.
To make sure these locations are successful, make sure you trim away any brush and branches that might obstruct your view.
Suggestions To Enjoy The Highest Level of Performance From Your In-Home Video Equipment
You have a wider range of choices on where to place home security cameras inside your home in Santa Fe. But the additional versatility does mean there are more factors to consider:
Windows and Sunlight: Even though you should make sure your windows are down and latched, the natural light that enters via a window might cast a glare on your video recording. Aim the lens away from direct blasts of sunshine to eliminate this problem.
Use Your Height Advantage: Similar to an observation deck, a video camera installed in a higher spot will produce a more panoramic view. Try placing your cameras at the top of bookcases or mounted on the ceiling.
Choose Unreachable and Secure Locations: Your video equipment won't have the chance to protect you if it's broken. Place your security cameras in a spot where children or pets aren't able to mess with them. Consider mounting or another means of attaching them to ensure they won't wobble if mistakenly jostled.
Use Plants and Decor to Your Advantage: The greatest video camera won't help you much if you have a decorative item or plant in the way. On the other hand, decor or foliage also have the ability to cloak your security equipment. Just be careful they don't keep the camera from doing its job!
Secure24 Alarm Systems Knows Where To Place Your Home Security Cameras
For expert installation of your home security cameras and additional security components, use the experts at Secure24 Alarm Systems. We'll help install the perfect system for your complete residence -- defending every square foot. Dial (505) 317-7139 or complete the following form to arrange a consultation.
Communities Served Around Santa Fe By Secure24 Your Local ADT Authorized Dealer