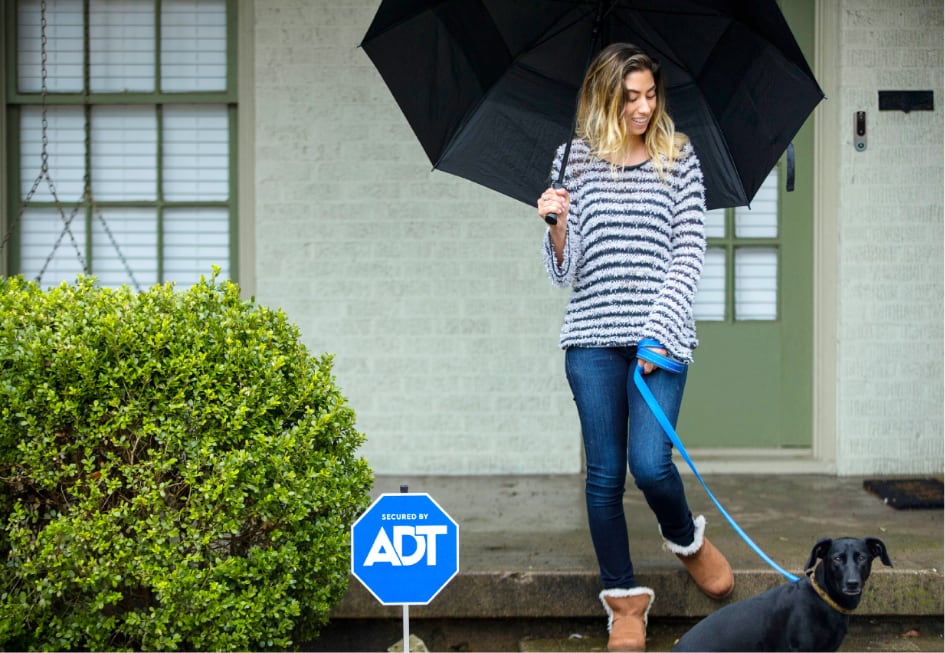 A Layered Defense Is A Wise Approach
A layered defense is a smart approach for safeguarding your home. A comprehensive residential security package might consist of door and window sensors, indoor and outdoor cameras, high-def doorbell video, motion-sensor floodlights, and smart door locks. ADP signs and stickers alert potential intruders that these layers might be installed but they would only be part of your total defense package.
Signs and decals may be all it takes to stop an uninitiated invader in Santa Fe, but a decal next to your door likely won't dissuade a more experienced burglar. If they don't see additional security measures, they could decide that the sign is a dummy and your residence is fair game.
Do Home Security Signs Deter Intrusion In Santa Fe?
There's a general idea that putting security yard sign by your home's entrance is all that is needed to ward off criminals. In essence, a burglar will find visible warning and move on. So why not simply use a home security sign in Santa Fe and not worry about an actual home security system? Basically, a alarm system isn't necessary, just get a home security sign in Santa Fe. It's the home security sign that deters intrusion in Santa Fe instead of your alarm system.
Even though there is merit in displaying a yard sign from esteemed residential security experts like ADT®, it won't be sufficient to turn away career criminals. You'll be in a much better position reinforcing them with some actual security components. It seems like a safer alternative than simply assuming that your home security signs will deter intrusion in Santa Fe.
Back-Up Your Santa Fe Home Security Signs With Integrated Security Components
Although home security signs may deter intrusion on occasion, It's best not to depend on them as your lone security measure. Instead, you should try using some, if not all of these devices:
● Video surveillance: To be honest, no burglar wants to be captured on video as it could be used against them in legal proceedings. You should install an outdoor camera system that can cover primary entry points such as windows, doors, and garage.
● Window and door sensors: Most thieves break into your home via your front door, back door, and windows, so you need to have them safeguarded by detection equipment like motion and glass break sensors. In the event an alarm trips, your system will warn you and your 24-hour monitoring station.
● Motion-sensor floodlights: While it's true that a great deal of invasions take place in the daytime when individuals are at the office, you should also safeguard against nighttime prowlers. Lights with motion-detection capability installed near your access points will instantly highlight questionable activity and scare off potential invaders.
● Smart entry locks and video doorbells: Smart locks will notify you if anyone attempts to unlock your entry. A doorbell video component takes it one step further by offering real-time footage. Both of these solutions work with your mobile security app.
● Smart lights: A great home automation tool, smart lights may be put on a schedule or turned on right from your mobile device. These innovative gadgets are intended to make it appear that you are on-site and effectively discourage burglars.
Start Planning Your Complete Home Security Package
Why take the chance that standalone home security signs will deter intrusion in Santa Fe when you have the opportunity to implement a complete home security system? Call (505) 317-7139 or complete the form on this page to consult with one of our specialists. You may select from a number of plans at reasonably priced rates or you can personalize your home's protection exactly how you want it.
Communities Served Around Santa Fe By Secure24 Your Local ADT Authorized Dealer